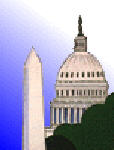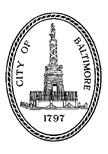 Baltimore-Washington Section of the Society for Applied Spectroscopy
October 2019
In this Issue:
---

Meeting Notice for October 2019:It is once again time for the Baltimore-Washington section of the Society for Applied Spectroscopy's annual Tour Speaker dinner. There have recently been a number of issues in getting a tour speaker arranged, which is why we did not have a meeting last year. Hopefully we have gotten past this. This year's tour speaker is Dr. Steven J. Ray. He will be speaking about "New Instrumental Approaches for Atomic and Molecular Mass Spectrometry."The Dinner meeting will be held at 6:00pm Wednesday October 30th at Eggspectation in Silver Spring, MD. The cost is $20 per person. Reservations with menu selections are requested to assure that there is adequate supply of your dinner selection. Contact Jeb Taylor about reservations and your meal selection. If you have questions or comments about the local section or would like to become more active in the local section please let me know. We would like to hear from you with your thoughts concerning what you would like your local section to be doing. Would you like to have more events, more meetings, the opportunity to talk about your work, etc. You can email me with your questions or comments at:

John.canham@ngc.com
John S. Canham, Ph.D.
Acting Chair 2019
---
Meeting Announcements
National Tour Speaker

New Instrumental Approaches for Atomic and Molecular Mass Spectrometry


Steven Ray
Winkler Assistant Professor of Chemistry
Department of Chemistry
State University of New York at Buffalo.
ABSTRACT

New instrumental approaches and chemical measurement strategies are often required in order to address emerging, increasingly complex, chemical questions. When new chemical measurement capabilities are realized, they often find use within a much wider community of chemists. In this presentation, several new instrumental approaches being developed with this aim will be briefly presented. A new type of mass analyzer known as the distance-of-flight mass spectrometer (DOFMS) will be described. The DOFMS concept is best explained by comparison with traditional time-of-flight mass spectrometry (TOFMS). The TOFMS strategy measures the mass-to-charge (m/z) of an ion by imparting the same energy to all ions and then measuring the time required for each m/z to traverse a distance and arrive at a single detector. In contrast, DOFMS measures the m/z of an ion by measuring the distance each ion travels during a set time period. Because of this unique ability to physically separate ions according to m/z, new capabilities for ion detection and collection have emerged. Specifically, the development of a new type of semiconductor ion detection array application-specific integrated chip will be discussed as an advantageous detector for this new approach to mass spectrometry. Second, several new approaches that exploiting focused microwaves fields in mass spectrometry will be examined. In microwave-assisted electrospray ionization source (µAESI), microwave dielectric heating is shown to modifying the features of electrospray ionization, including Taylor-cone formation, droplet generation, ionization efficiency, and ion fragmentation. Highly-focused microwave fields are also shown to be advantageous for microwave-assisted proteolytic digestion in bottom-up proteomics experiments. The operating principles and current capabilities of these two novel approaches will be examined. Finally, a new approach for portable laser-induced breakdown spectroscopy (LIBS) instrumentation will be discussed. The instrument employs digital micromirror arrays to temporally gate detection for LIBS atomic emission spectroscopy, as well as to spatially-filter the emission from the LIBS plasma in order to improve measurement fidelity. The approach seeks to enable to detection of isotopes by LIBS.
BIO:

Steven Ray, Ph.D. is currently the Winkler Assistant Professor of Chemistry in the Department of Chemistry, State University of New York at Buffalo. Steve received his Ph.D. from Indiana University under the direction of Prof. Gary Hieftje, and then worked as the Senior Mass Spectrometrist for IU before taking a research faculty position in the Laboratory for Spectrochemistry at IU. Steven moved to SUNY-UB in 2015. Dr. Ray has published more than 90 manuscripts and book chapters, and holds 8 patents. He serves on the Editorial Board of the Journal of Analytical Atomic Spectrometry, and the advisory boards of Applied Spectroscopy, Analytical and Bioanalytical Chemistry, Spectrochimica Acta, Part B, and Spectroscopy magazine. Dr. Ray was the recipient of the 2016 Young Plasma Spectrochemist Award, 2015 'Best Paper' Award given by Analytical and Bioanalytical Chemistry, the 2014 Lester Strock Medal from the Society for Applied Spectroscopy, the 2013 Ron Hites Award given by the American Society for Mass Spectrometry, and the 2011 R&D100 Award. He is a Fellow of the Royal Society of Chemistry. Steven current serves on the Executive Governing Board of the Federation of Analytical Chemistry and Spectroscopy Societies. His research interests involve novel aspects of analytical instrumentation, including distance-of-flight mass spectrometry, atomic spectroscopy, ambient mass spectrometry, plasma spectrochemistry, and metallomics methodologies.
MEETING SUMMARY:
On October 30th, 2019, the Baltimore-Washington local section of the Society for Applied Spectroscopy had tour Speaker Dr. Steven J. Ray the Winkler Assistant Professor of Chemistry in the Department of Chemistry at the State University of New York at Buffalo. Dr. Ray presented some of his research on new instrumental approaches for Atomic and Molecular Mass Spectrometry. The meeting was held at Eggspectation in Silver Spring, MD. The meeting commenced at 6:00 pm with a meet and greet social hour, followed by dinner at 7:00pm throughout which the speaker and the section members discussed various topics. The dinner was followed by Dr. Ray's tour talk.
Summary of some of the research discussed in the presentation.
Unfortunately the meeting had a major conflict ... the 7th game of the World Series which the Washington Nationals won!! That limited attendance but it was still a great talk. The summary below by John Canham:
Given the need for greater selectivity and lower detection limits in a large number of analyses, there are needs for creating or revisiting approaches for chemical analyses. A great deal of effort has been spent increasing the selectivity of instruments and methods as the capability of methods improve, so does the need to analyze for smaller and less well resolved chemical information. With this in mind, Dr. Ray has been exploring a variety of areas of research. Some of these are derived from very early research which have largely been overlooked as opportunities for increasing the information that can be extracted from samples. Utilizing developments from a variety of different areas of technology, these techniques have shown significant promise toward the development of new and more powerful techniques.
One example is the distance of flight mass spectrometry. In this application, starting from the base instrumental technique of Time of Flight mass spectrometry, utilizing an alternative initial focusing mechanism than currently used, ions of high molecular weight can be spatially and momentum focused into narrow bands. These narrow bands can then be gently focused onto a detection/collection chip which allows detection of ions and collection ions onto the detector surface. This detector surface which can be manufactured from a semiconductor wafer at low cost, can then be removed and the collected ions analyzed in place or recovered for further analysis. Microwave driven chemical reactions can in some cases selectively accelerate chemical reactions, and can change the interactions of samples in some cases. Dr. Ray has been investigating the effects of small commercial microwave sources and their effects on different samples and sampling processes such as in protein digestions and in the nebulization of liquid samples. Another area that Dr. Ray is researching is the utilization of digital light processors (DLP) in spectroscopy. Aside from the more usual applications which involve the selection of wavelengths from dispersive elements, Dr. Ray is also utilizing the fast switching time of the DLP for the purpose of carrying out time resolved spectroscopy.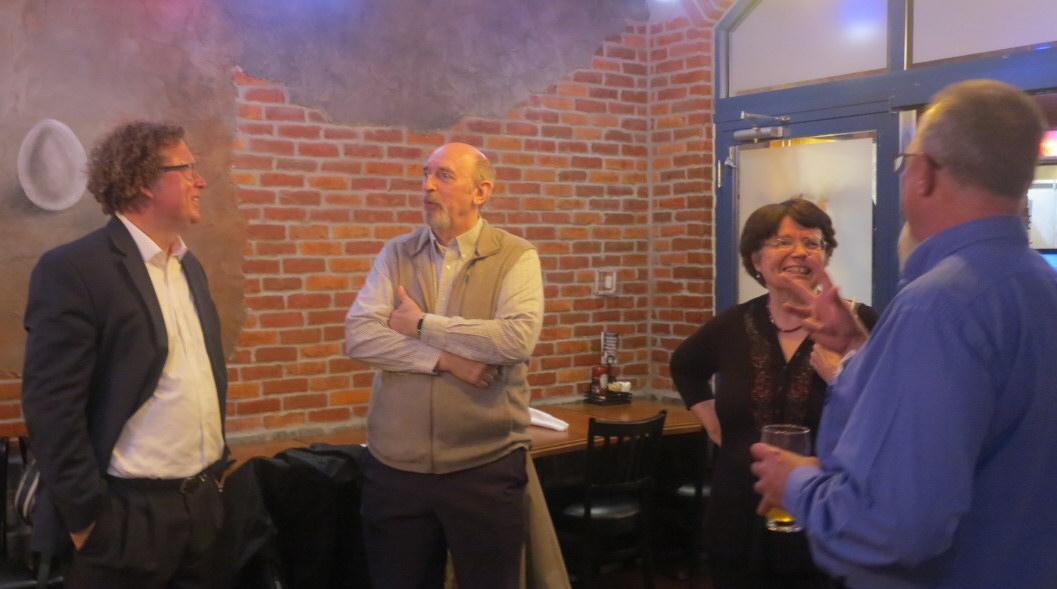 Eggspectation Silver Spring
Contact Jeb Taylor for Dinner menu options and reservations
703-845-1839, taylorjeb@verizon.net
The cost is $20 per person.
Eggspectation Dinner Menu Options
Special arrangements can be made in case of dietary restrictions.
LOBSTER MAC AND CHEESE Penne pasta tossed in a creamy cheese sauce with tomato concasse' and generous chunks of quarter-pound Nova Scotia lobster meat. Served with toasted garlic crostini.
J"EGG"BALAYA PASTA Smothered in creamy Cajun sauce with grilled chicken, red and green peppers, chorizo sausage, crawfish tails, and shrimp.
GRILLED SALMON Fresh salmon filet seasoned & grilled to perfection. Served with our chef's seasonal veggies and remoulade sauce.
RIBEYE STEAK A 12oz Black Angus Ribeye seasoned and grilled to order and topped with our homemade garlic butter. Served with our chef's seasonal veggies.
DOUBLE CRAB CAKE Two jumbo lump crab cakes served with remoulade sauce and our chef's seasonal veggies.
Directions:
Driving: From the Washington Beltway Exit 31B S. (Georgia Ave.) go toward downtown Silver Spring (South), about 1.9 miles. When you pass Colesville Rd (Rt29), Ellsworth Drive will be the next Left. To park, go past Ellsworth Drive and take the next left on Wayne Ave. (This is the second left and the second light past Colesville Rd.). Park in the Wayne Avenue Garage. The garage is in the first block and on the left. Eggspectation is in the shopping center on Ellsworth Drive directly behind the Wayne Avenue garage. If you leave the garage after 8pm you do not have to pay for parking at the pay machine when you park. The garage exit gate is always opened after 8PM.
By Metro: When leaving the Silver Spring Metro Train Station at Colesville Rd and East West Highway go north on Colesville Rd for 3 blocks. Turn right on Georgia Ave. Turn left on to Ellsworth Drive (the first left). Eggspectation is in the shopping center on your right.
---
Your Baltimore-Washington Section Officers for 2019:
Acting Chairman: John Canham, 301-943-4672, john.canham@ngc.com
Acting Chairman Elect: (Vacant)
Secretary: (Vacant)
Treasurer: Jeb Taylor, 703-845-1839, taylorjeb@verizon.net
Delegates: (Vacant)
Web page editor: Mike Epstein, 301-975-8101, michael.epstein@nist.gov
---
Links to other local scientific organizations and conferences of interest:
Chemical Society of Washington, CSW, Local Section of the American Chemical Society
Maryland Section of the American Chemical Society
---
Past Issues of the Baltimore-Washington Section Newsletter (including Historical Events in Chemistry for those months)
---
Historical Events in Chemistry and Spectroscopy by the late Leopold May, Emeritus Professor, Department of Chemistry, Catholic University
---

Go to the National SAS Home Page
---
Last Modified: October 15, 2019