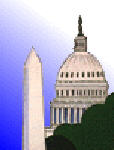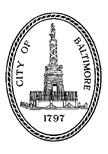 Baltimore-Washington Section of the Society for Applied Spectroscopy
November 2017 (Updated with meeting photos and news for July 2018)
In this Issue:
---
Update July 2018: We are sad to report the passing of Dr. Antonio (Tony) Cantu, former chair of the local Baltimore/Washington SAS section. Tony was a world-renowned forensic scientist and physical chemist who was an expert on ink and fingerprint analysis and was involved in many high profile cases such as the Michael Jackson trial, the search for Josef Mengele, and the trial of Ivan Demjanjuk, the purported Ivan the Terrible of Sobibor extermination camp in occupied Poland during WW2. Tony worked for the FBI, ATF, and finally the Secret Service, retiring only a few years ago. Everyone in forensic science knew Tony and he will be sorely missed by his colleagues as well as the many students he worked with. A photo of Tony participating in a forensic class, demonstrating the development of fingerprints on paper, is shown below. A link to his obituary is here.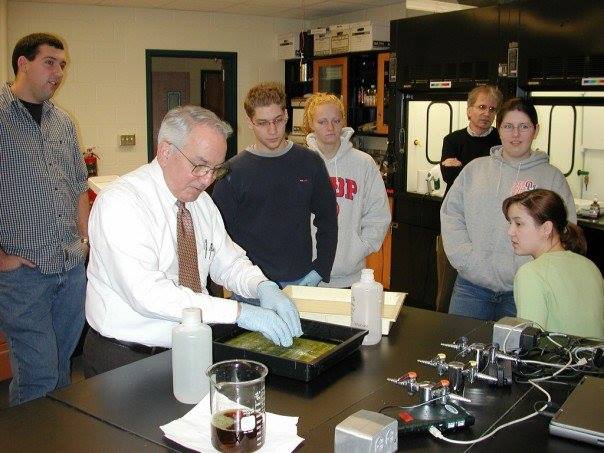 ---
SciX/FACSS Meeting Honors Ted Rains - The SciX 2018 conference in Atlanta, GA, will be honoring the late Ted Rains with a special session on Monday morning, October 22, featuring a number of his colleagues and organized by his daughter, Connie Hayes. Ted was an active member of the Baltimore/Washington SAS Section as well as serving in many positions in the National SAS and being selected as an Honorary Member for his scientific contributions.
---

Meeting Notice November 2017: It is once again time for the Baltimore-Washington section of the Society for Applied Spectroscopy annual Tour Speaker dinner. Our tour speaker is Dr. Alexander Sheeline. He will be speaking about Handheld Spectrometry and the Personal Analytical Chemistry Revolution. The Dinner meeting will be held at 6:00pm Wednesday November 8th at Eggspectation in Silver Spring, MD. The cost is $25 per person, and the menu is attached. Reservations with menu selections are requested to assure that there is adequate supply of your dinner selection. Contact either Jeb Taylor or Kristine Patterson about reservations and your meal selection. Their contact information and the menu are shown below.

If you have questions or comments about the local section or would like to become more active in the local section please let me know. We would like to hear from you with your thoughts concerning what you would like your local section to be doing. Would you like to have more events, more meetings, the opportunity to talk about your work, etc. You can email me with your questions or comments at:

John.canham@orbitalatk.com
John S. Canham, Ph.D.
Acting Chair 2017
---
Meeting Announcements
Wednesday, November 8, 2017 at 6 pm
National Tour Speaker

Handheld Spectrometry and the Personal Analytical Chemistry Revolution

Alexander Scheeline
Professor of Chemistry Emeritus
University of Illinois at Urbana-Champaign
President, SpectroClick Inc.
As instruments have shrunk, personal computers in the form of cell phones have become more powerful, and central authority has been seen as increasingly deceitful, there is a perception that individuals will increasingly wish to do their own medical diagnosis, their own water quality testing, and their own environmental monitoring. Wishing to do ones own analytical measurement is not tantamount to succeeding at so doing, reliably, at a reasonable price. After showing some of the approaches others have introduced, we will focus on a handheld absorbance/reflectance spectrometer that evolved from technology push rather than demand pull. After discussing its unusual attributes, we will explore how such an instrument fits into the growing personal instrument space. Given the significant fraction of measurement variance that is due to sampling and sample handling, a low precision instrument focused on helping untrained users make good enough measurements fills a growing niche in the analytical world.
Alexander Scheeline is Professor of Chemistry Emeritus in the Department of Chemistry, University of Illinois at Urbana-Champaign, President of SpectroClick Inc., a firm developing hand-held instrumentation, and Vice President of Anchor Science LLC, a materials development partnership.
Scheeline comes from Hollidaysburg, PA. He received his Bachelor of Science in Chemistry from Michigan State University in 1974, doing research in chemical kinetics under the direction of S. R. Crouch. His 1978 Ph.D. in chemistry was awarded by the University of Wisconsin-Madison for research on spark discharges under the direction of J. P. Walters. He was then a National Research Council post-doctoral fellow at the National Institute for Standards and Technology, working with J. R. DeVoe and J. C. Travis on laser diagnostics of sparks.
He was on the chemistry faculty at the University of Iowa before moving to Illinois in 1981, continuing research in atomic emission spectroscopy and optical instrumentation, as well as working extensively on oscillatory chemical reactions, sensors for reactive oxygen species, chemical pedagogy, and ultrasonically levitated drops as microreactors. His group trained 15 Ph.D. students, 6 post-doctoral fellows, 7 Masters students, and 61 undergraduates. He served briefly as a Program Officer at the National Science Foundation, and was active in operations and governance of FACSS and SAS. With the Analytical Sciences Digital Library, he was founding editor of JASDL, the Library's open access journal. Co-winner of two W. F. Meggers awards, he is a Fellow and Honorary Member of the Society for Applied Spectroscopy. He currently focuses his work at SpectroClick.
Eggspectation Silver Spring
Dinner menu options
LOBSTER MAC AND CHEESE
Penne pasta tossed in our creamy cheese sauce with tomato concasse' and generous chunks of quarter-pound Nova Scotia lobster meat. Served with toasted garlic crostini.
STEAK AND FRIES
Tender 8oz flat iron steak grilled to perfection with our special seasoning, cooked to your preference served with fries and herbed garlic butter.
Cooked to Order
GRILLED ROCKFISH ORZO
Fresh Rockfish filet seasoned and grilled and topped with homemade lemon butter, served over a bed of orzo pasta satueed with grated parmesan cheese, sundried tomatoes, and fresh asparagus.
CRAB STACK
A six ounce jumbo lump crab cake over three fried green tomatoes and sweet corn, topped with lemon butter sauce and roasted red pepper sauce.
LAMB LOLLIPOPS
Lamb lollipops seasoned and grilled to order, served on a bed of mashed red potatoes with cabernet sauce.
Reservations: Please make your reservations and menu choice no later than NOON on Wednesday, November 1, 2017 by emailing or calling Kris Patterson or Jeb Taylor. Cost is $25. Cost for students is $12.
Directions:
Driving: From the Washington Beltway Exit 31B S. (Georgia Ave.) go toward downtown Silver Spring (South), about 1.9 miles. When you pass Colesville Rd (Rt29), Ellsworth Drive will be the next Left. To park, go past Ellsworth Drive and take the next left on Wayne Ave. (This is the second left and the second light past Colesville Rd.). Park in the Wayne Avenue Garage. The garage is in the first block and on the left. Eggspectation is in the shopping center on Ellsworth Drive directly behind the Wayne Avenue garage. If you leave the garage after 8pm you do not have to pay for parking at the pay machine when you park. The garage exit gate is always opened after 8PM.
By Metro: When leaving the Silver Spring Metro Train Station at Colesville Rd and East West Highway go north on Colesville Rd for 3 blocks. Turn right on Georgia Ave. Turn left on to Ellsworth Drive (the first left). Eggspectation is in the shopping center on your right.
---
Photos from the Meeting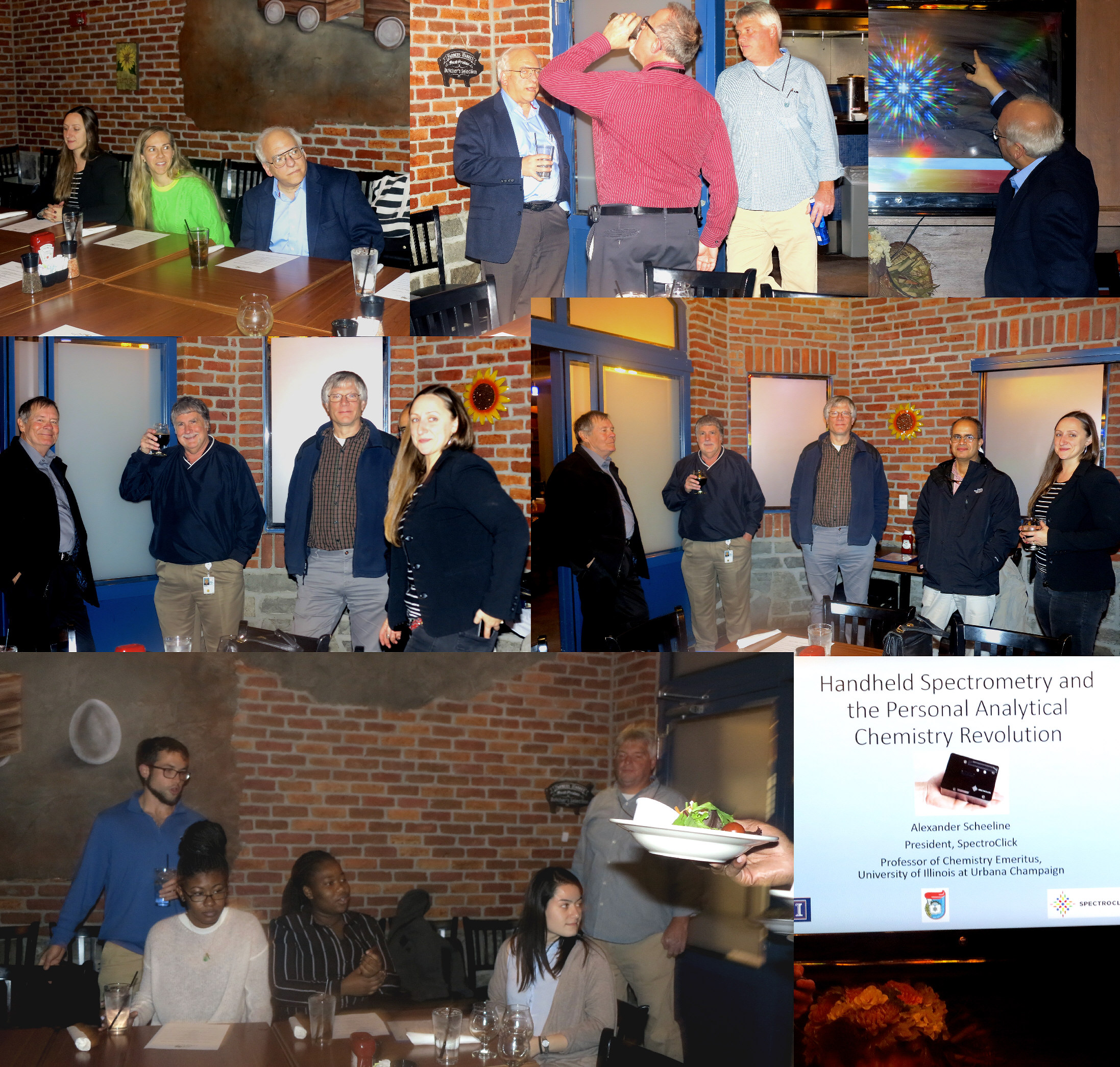 ---
Your Baltimore-Washington Section Officers for 2018:
Acting Chairman: John Canham, 301-943-4672, john.canham@orbitalatk.com
Acting Chairman Elect: (Vacant)
Secretary: (Vacant)
Treasurer: Jeb Taylor, 703-845-1839, taylorjeb@verizon.net
Delegates: (Vacant)
Newsletter Editor: Kris Patterson, USDA, 301-504-0640, kris.patterson@ars.usda.gov
Web page editor: Mike Epstein, 301-975-8101, michael.epstein@nist.gov
---
---
Links to other local scientific organizations and conferences of interest:
Chemical Society of Washington, CSW, Local Section of the American Chemical Society
Maryland Section of the American Chemical Society
---
Past Issues of the Baltimore-Washington Section Newsletter (including Historical Events in Chemistry for those months)
---
April/May Historical Events in Chemistry and Spectroscopy by the late Leopold May, Emeritus Professor, Department of Chemistry, Catholic University
---

Go to the National SAS Home Page
---
Last Modified: July 26, 2018