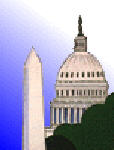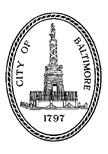 Baltimore-Washington Section of the Society for Applied Spectroscopy
April 2016
In this Issue:
---
Local Section News

This year's tour speaker is Dr. Mary Kate Donais. She will be speaking about "Applications of Portable Spectroscopy for Field Archaeology-Adventures of an Analytical Chemist in Italy." The Dinner meeting will be held at 6:00pm Tuesday May 17th at Eggspectation in Silver Spring, MD. The cost is $25 per person ($12 for students), and the menu is attached. Reservations with menu selections are requested to assure that there is adequate supply of your dinner selection. The web site for the local section is supported by Mike Epstein and is at http://www.mikeepstein.net/bwsas/

If you have questions or comments about the local section or would like to become more active in the local section please let me know. We would like to hear from you with your thoughts concerning what you would like your local section to be doing. Would you like to have more events, more meetings, the opportunity to talk about your work, etc. You can email me with your questions or comments at:

John.canham@orbitalatk.com
John S. Canham, Ph.D.
Acting Chair 2016
---
Meeting Announcements
National Tour Speaker

Applications of Portable Spectroscopy for Field Archaeology - Adventures of an Analytical Chemist in Italy

Professor Mary Kate Donais
Department of Chemistry
Saint Anselm College
Manchester, New Hampshire
Since 2003 the Saint Anselm College Classics and Chemistry Departments have collaborated in archaeometry research - the chemical characterization of archaeological materials. Initial projects such as analyses of bronze coins and drainage trench residues were conducted by science majors in the college's labs. In 2008 those efforts shifted to field work at the Saint Anselm College Coriglia/Orvieto Excavation Project in Italy. Examples of our uses of portable x-ray fluorescence spectrometry and portable Raman spectroscopy will be discussed as they relate to the characterization of artifacts such as glass tesserae, mortars, fresco, and construction tiles. Challenges to conducting analytical measurements in the field (in a foreign country with undergraduate students) will be noted as well as some of the data evaluation approaches we have developed. Numerous pictures of the objects examined and Italy will be included.
Professor Mary Kate Donais received her B.S. in chemistry from Bucknell University in 1991 and her Ph.D. in analytical chemistry from the University of Massachusetts, Amherst in 1996. After early career positions in both government (NIST) and in the instrument industry (VG Elemental), she became a member of the Saint Anselm College Chemistry Department in 1999 where she holds the position of Professor. The current focus of Dr. Donais' research is in applications of spectroscopy for cultural heritage analysis with a particular interest in portable instrumentation. She is a member of the American Chemical Society, Royal Society of Chemistry, Society for Archaeological Sciences, and the Society for Applied Spectroscopy. She is a past President of the Society for Applied Spectroscopy and was named a Fellow in 2014, and she is the General Chair of SciX 2016.
Eggspectation Silver Spring
Dinner menu options
LOBSTER MAC AND CHEESE
Penne pasta tossed in our creamy cheese sauce with tomato concasse' and generous chunks of quarter-pound Nova Scotia lobster meat. Served with toasted garlic crostini.
PEPPERCORN FLAT IRON
Tender 8oz flat iron steak grilled to perfection and topped with our creamy peppercorn sauce and seasonal veggies.
Cooked to Order
GRILLED SALMON
Fresh salmon filet seasoned & grilled with our remoulade sauce. Served with our chef's seasonal veggies.
CRAB STACK
A six ounce jumbo lump crab cake over three fried green tomatoes and sweet corn, topped with lemon butter sauce and roasted red pepper sauce.
PICCATA AL LIMONE
Tender chicken breast, sautéed with white wine, capers and lemon.  Served with linguini tossed in piccata sauce.
EGGSTREME PASTA
Pasta tossed with grilled chicken, sun dried tomatoes, asparagus, and fresh red peppers in an avocado cream sauce.
Reservations: Please make your reservations and menu choice no later than NOON, May 10, 2016 by emailing or calling Kris Patterson SASkyp@verizon.net (301-504-0640), or Jeb Taylor taylorjeb@verizon.net (703-845-1839). Cost is $25. Cost for students is $12.
Directions:
Driving: From the Washington Beltway Exit 31B S. (Georgia Ave.) go toward downtown Silver Spring (South), about 1.9 miles. When you pass Colesville Rd (Rt29), Ellsworth Drive will be the next Left. To park, go past Ellsworth Drive and take the next left on Wayne Ave. (This is the second left and the second light past Colesville Rd.). Park in the Wayne Avenue Garage. The garage is in the first block and on the left. Eggspectation is in the shopping center on Ellsworth Drive directly behind the Wayne Avenue garage. If you leave the garage after 8pm you do not have to pay for parking at the pay machine when you park. The garage exit gate is always opened after 8PM.
By Metro: When leaving the Silver Spring Metro Train Station at Colesville Rd and East West Highway go north on Colesville Rd for 3 blocks. Turn right on Georgia Ave. Turn left on to Ellsworth Drive (the first left). Eggspectation is in the shopping center on your right.
---
Your Baltimore-Washington Section Officers for 2016:
Acting Chairman: John Canham, 301-943-4672, john.canham@orbitalatk.com
Acting Chairman Elect: (Vacant)
Secretary: (Vacant)
Treasurer: Jeb Taylor, 703-845-1839, taylorjeb@verizon.net
Delegates: (Vacant)
Newsletter Editor: Kris Patterson, USDA, 301-504-0640, kris.patterson@ars.usda.gov
Web page editor: Mike Epstein, 301-975-8101, michael.epstein@nist.gov
---
---
Links to other local scientific organizations and conferences of interest:
Chemical Society of Washington, CSW, Local Section of the American Chemical Society
Maryland Section of the American Chemical Society
---
Past Issues of the Baltimore-Washington Section Newsletter (including Historical Events in Chemistry for those months)
---
April/May Historical Events in Chemistry and Spectroscopy by Leopold May, Department of Chemistry, Catholic University
---

Go to the National SAS Home Page
---
Last Modified: April 23, 2016