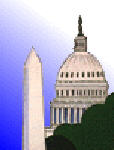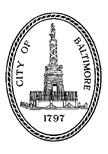 Baltimore-Washington Section of the Society for Applied Spectroscopy

December Historical Events in Spectroscopy by Leopold May, Catholic University
---

From the Chairman - Local Section News
Our December speaker is Dr. Edgar Etz from NIST. Dr. Etz will be speaking on Raman microprobe spectroscopy for materials characterization. His vast experience at NBS/NIST is a valuable resource. Come learn from a leader in his field!
Many thanks to Dr. Richard Suenram, our November dinner speaker, who presented instrument development background and applications for Fourier transform microwave spectroscopy. Rick has been developing this technology that may have commercial potential.
We are actively seeking to add corporate sponsors to the local section. If you know any organizations that would like to advertise in our newsletter and be listed on the local chapter web-site, please contact the chair-elect, John Canham or me.
The date of our next meeting is December 16, 1999 – only 16 days until the Year 2000. I make no predictions for what will transpire as we enter the new millennium – but it should be a very interesting experience to see what awaits us in January 2000. Whether you spend New Year's Eve with family or friends, or with 1 million+ people in Times Square or another public venue, I trust it will be an enjoyable and memorable experience. One thing that will be absent during January will be the first chapter meeting of the Year 2000 – that will be scheduled for February. Also, it is not too early to give some thought regarding nominations for the 2000-2001 local chapter officers. I'd rather voluntarily receive nominations than have to solicit commitments on a one-on-one basis. Here's wishing all of the SAS members a happy and safe holiday season…
Sincerely, Larry Pollack
Chairman, Baltimore-Washington Section, SAS Society for Applied Spectroscopy
---
Meeting Announcement - Thursday, December 16, 1999
Raman Microprobe Spectroscopy for Materials Characterization at NBS-NIST
Speaker: Edgar S. Etz, Ph.D., Analytical Microscopy Research Group, Chemical Science and Technology Laboratory, National Institute of Standards and Technology
Biographical Sketch: Dr. Edgar S. Etz, Research Chemist, is currently project leader in optical microprobe spectroscopy within the Microanalysis Research Group of the Surface and Microanalysis Science Division, Chemical Science and Technology Laboratory (CSTL), at NIST, Gaithersburg, Maryland. He holds a Ph.D. degree in (analytical) chemistry from Clarkson College of Technology (now Clarkson University). He came to the National Bureau of Standards (now NIST) in 1967, and during his early years at NBS was active in analytical electrochemistry (standardization of pH-measurement, ion-selective electrodes, high- precision coulometry, voltametry). In the mid-1970s he switched research fields by joining the microanalysis group of the Analytical Chemistry Division, and this move started his involvement in the development of the NBS Raman microprobe. His research interests in micro-Raman spectroscopy have centered on the development of micro-Raman instrumentation and analytical methodology as applied to many areas of materials characterization. In recent years, the scope of his activities has broadened to include the application of microanalytical techniques in fluorescence/luminescence spectroscopy and Fourier transform (FT) infrared microspectroscopy. The applications of these optical microprobe techniques span a broad range, including environmental studies, mineralogy and ceramic sciences, forensic and pathological investigations, biomedical studies, and the study of various classes of high-technology materials. Dr. Etz has published extensively on his research and has authored several book chapters on Raman microprobe spectroscopy. He is a member of several professional societies, including ACS, SAS, MAS, ASTM and Sigma Xi.
Abstract: Raman spectroscopy, nowadays carried out with laser excitation from the ultraviolet (UV) to the near-infrared (NIR), provides a vibrational spectrum that is characteristic of molecular bonding and structure, and thereby provides a diagnostic tool for the analysis of the molecular composition of materials in all phases of matter. When applied to the investigation of solid materials at the microscopic level, micro-Raman spectroscopy becomes a useful molecular technique to complement analytical results obtained from the more traditional techniques of electron beam microanalysis. A brief review is presented of the principles of Raman scattering and the methodology and instrumentation of analytical Raman microspectroscopy as applied to materials characterization. In this context, a sketch is given of the development of micro-Raman spectroscopy at NBS as directed to the earliest applications of the technique specifically to single particle analysis. This discussion is presented in the general context of chemical microanalysis by other microbeam techniques. Highlights are presented from published NBS/NIST work on the application of micro-Raman spectroscopy to (i) environmental particulate samples, (ii) the fields of mineralogy/geology, (iii) problems in pathological and biomedical microanalysis, and (iv) the characterization of various high-technology materials, including CVD diamond and thermal-barrier zirconia ceramic coatings. Some examples also demonstrate the use of the Raman microprobe as a convenient tool for the study of luminescence emissions from microsamples, with focus on rare-earth bearing glasses currently evaluated as potential secondary Raman intensity calibration standards.
Date: Thursday, December 16, 1999
Place: Ristorante Tartufo 9021 Gaither Road (at Shady Grove Road) Gaithersburg, Maryland (301) 417-6500
Time: 6 pm Social Hour (cash bar), 7 pm Dinner, 8 pm Seminar
Cost: $20 ($12 students) Menu: 1) Pollo Riviera (chicken breast with sweet peppers, mushrooms, olives and a touch of tomato sauce), 2) Salmone Fresco alla Griglia (Norwegian salmon and vegetables grilled and served with lemon butter basil sauce, 3) Veal Ducale (veal scaloppini with sautéed mushrooms, artichokes, and a light sage sauce). Included with each entrée is a mixed greens salad, vegetable, dessert and coffee/tea. PLEASE INDICATE MENU CHOICE WHEN LEAVING YOUR RESERVATION.
Reservations: Please make your reservations by NOON, Tuesday, December 14, 1999 by calling Larry Pollack at work (703) 810-4351 or at home (703) 256-6769, or e-mail at larry.pollack@dtra.mil
Directions: From I-270, take the Shady Grove Road exit. Travel east on Shady Grove Road less than 1 mile. Turn left at Gaither Road at traffic light (Hewlett-Packard is on right; restaurant is in strip shopping center, located on Gaither Road at the intersection of Gaither Road & Shady Grove Road).
---
Highlights from the November SAS Meeting
Dr. Suenram gave a fascinating talk describing the evolution of FTMW spectroscopy and detailing many recent applications, including the characterization of chemical warefare agents. Below are a few photographs from the meeting.
---
Your Baltimore-Washington Section Officers for 1999-2000:
Chair: Larry Pollack, Defense Threat Reduction Agency/US DoD (703) 810-4351, larry.pollack@dtra.mil

Chairman Elect: John S. Canham, NASA-Goddard 301-286-8970, john.s.canham.1@gsfc.nasa.gov
Secretary: Dave Hill, USDA, 301-504-8282, hill@307.bhnrc.usda.gov

Treasurer: Jeb Taylor, FDA, 301-827-5246, TAYLORJ@cder.fda.gov
Delegates: Scott Baker, USDA and Mike Epstein, NIST

Newsletter Editor: Kris Patterson, USDA, 301-504-9010, Fax: 301-504-9062, patterson@307.bhnrc.usda.gov
Science Fair and Student Award Committee: Bob Koons, FBI, 703-640-1538


I.L. Barnes Award: John Moody

Web page editor: Mike Epstein
Visit our local section sponsor WWW pages:
Spectral Dimensions, Inc. designs and manufactures chemical imaging instrumentation. It is a privately owned company with its principal office located in Olney, MD. The company was formed in response to an increasing demand for new and more powerful spectroscopic imaging technologies. Its product line encompasses systems for performing FT-IR, NIR, and Raman imaging in a variety of basic research and process control applications.

The Perkin-Elmer Corporation - Analytical Instruments Division. Take a look and you will see more: The AA ANALYST systems have set a new standard for flame and furnace users, utilizing true STPF conditions and total automation. The State of the Art OPTIMA 3000 series systems having sold nearly 2000 units in less than four years, has become a staple for ICP-OES users. With simultaneous and sequential versatility, increased speed and the widest dynamic range for ICP. The industry leader ELAN 6000 ICP-MS system which is installed in more than 50% of all environmental laboratories using ICP-MS worldwide has continued to be a stellar performer.

Gascoyne Laboratories, a privately-owned and operated independent testing laboratory for environmental analyses. Now in its 113th year of continuous service. Contact info: 2101 Van Deman Street, Baltimore, MD 21224-6697, 1-800-GASCOYNE, (410) 633-1800, Fax (410) 633-6553

Nicolet Intrument Corporation, US Eastern Regional Sales, 9901 Business Parkway, Suite H, Lanham, MD 20706 (800) 237-2800, FAX: (301) 731-5761. Nicolet is the industry leader in Fourier transform infrared (FT-IR) and Fourier transform Raman (FT-Raman) spectroscopy products. The most complete source for Research FT-IR instrumentation, IR microspectroscopy, FT-Raman spectrometer systems, high-resolution spectral databases, sampling accessories and experiments, and spectroscopy software.

Your Local Nicolet Representatives
Mike Pannella- Technical Sales
Larry Ottolini - Technical Service
Wayne Fowler - Technical Service
Dr. Joe Schoppelrei - Application Scientist
Chris Rodriguez - Application Scientist
Past Issues of the Baltimore-Washington Section Newsletter (including Historical Events in Chemistry for those months)
---

Go to the National SAS Home Page
---
For more information concerning Baltimore-Washington Section activities, email Larry Pollack (larry.pollack@dtra.mil)
---
Page prepared by: Mike Epstein
Last Modified: December 3, 1999