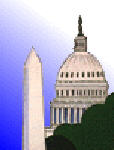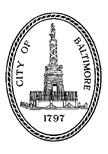 Baltimore-Washington Section of the Society for Applied Spectroscopy
May 2013
In this Issue:
---
Local Section News

It is once again time for the Baltimore-Washington section of the Society for Applied Spectroscopy's annual Tour Speaker dinner. This year's speaker is Dr. Daniel Gareau, a clinical Instructor in the Laboratory of Investigative Dermatology at the Rockefeller University. Dr. Gareau will be speaking on "Skin Cancer Screening by Novel Optical Imaging." From his abstract, his work utilizes the measurement of chemical and physical characteristics of the areas of interest allowing a rapid identification of the three dimensional extents of skin cancers allowing both the classification of the type of growth and the height depth, width and shape of the tumors, decreasing the time and extent of surgical procedures for the removal of the growth.
The Dinner meeting will be held at 6:00pm Thursday May 23rd at Eggspectation in Silver Spring, MD. The cost is $25 per person, and the menu is attached.
Reservations with menu selections are requested to assure that there is adequate supply of your dinner selection.
The web site for the local section is supported by Mike Epstein and is at http://www.spectrometer.org/bwsas/
If you have questions or comments about the local section or would like to become more active in the local section please let me know. You can email me with your questions or comments at
John.canham@atk.com
John S. Canham, Ph.D.
Acting Chair 2013
Hoping to see you at the tour speaker meeting.
---
Meeting Announcements
National Tour Speaker

Skin Cancer Screening by Novel Optical Imaging
Daniel Gareau, Ph.D.
The Rockefeller University
1230 York Avenue, New York, NY 10065
CLINICAL ISSUE/UNMET NEEDS
Non-Melanoma: Complete and accurate excision of non-melanoma skin cancer is guided by the examination of histopathology. However, preparation of histopathology is labor intensive and slow, leading to insufficient sampling of tissue and incomplete and/or inaccurate excision of margins.
Melanoma: In 2012, there were 9,200 malignant melanoma (MM) deaths in the United States. Stage IV MM treatment cost $1B in addition to lost productivity. Diagnosis of all MMs at the in situ stage would virtually eliminate stage IV disease.
SOLUTION
Non-Melanoma: Confocal mosaicing microscopy enables rapid screening of cancer margins, directly in fresh surgical excisions, without the need for conventional embedding, sectioning, or processing.
Melanoma: Multimodal imaging in combination with computer-automated melanoma detection enables screening with high diagnostic accuracy both in the clinic and in the field through cell-phone cameras.
ADVANTAGE
Non-Melanoma: ~45X decrease in clinical diagnostic time = $150M savings in USA annually for Mohs surgery. Applicable to larger histopathology field = $8B annually. Reduces pain, increases precision of clinical skin surgical excision.
Melanoma: Saves lives by detecting early disease, enabling effective treatment.
APPLICATIONS
Non-Melanoma: rapid pathology device replaces histopathology lab, requires 1-square foot footprint by bedside during staged surgical excisions.
Melanoma: App provides analysis of cell-phone images with diagnostic accuracy that beats current Apps, commercialized product as well as dermatologist performance.
Daniel Gareau, Ph.D. is a clinical instructor in the laboratory of Investigative Dermatology at the Rockefeller University. Dr. Gareau received his PhD from Oregon Health Science University. He completed his post doc in Cancer Imaging at Memorial Sloan-Kettering Cancer Center and Oregon Health Science University. As a Clinical Scholar in Dr. Krueger's lab, Dr. Gareau studies biophotonics with an emphasis on novel spectroscopic and morphometric techniques for screening and characterizing skin cancer. Devices under development include a rapid confocal line-scanner for noninvasive, 3D, whole-lesion imaging with cellular resolution and a low-cost hyperspectral camera for enhanced dermoscopy. He is also developing software to automatically render quantitative pathometrics from the images.
References:
http://www.dangareau.net/
Date: Thursday, May 23, 2013
Place: Eggspectation Restaurant, 923 Ellsworth Dr, Silver Spring, Maryland 20910
Time: 6 PM Social Hour,7 PM Dinner, 8 PM Seminar
Cost: $25 (Students $12)
Crab Cake Dinner
A generous 6 oz Maryland style jumbo lump crab cake served with steamed vegetables and rice.
Chicken Chesapeake
Sautéed tender chicken breast with jumbo lump crab meat, topped with an imperial sauce. Served with buttered noodles.
Maple Glazed Ribeye
14oz U.S.D.A. choice Ribeye grilled to your liking topped with our unique maple glaze. Served with red potatoes and steamed vegetables.
Crab Salad
Tossed mixed greens in our house vinaigrette, grape tomatoes, cucumbers and jumbo lump crab meat.
Parmesan Crusted Chicken
Tender 8oz chicken breast dipped in egg whites and flour then coated with grated parmesan cheese pan fried and served on a bed of baby spinach and sliced tomato with a touch of our balsamic vinaigrette dressing. Served with linguini marinara.
Avacado and Grilled Chicken Salad
Tossed mixed greens in our house vinaigrette, avocado, Kalamata olives, grilled chicken, grape tomatoes and garlic sautéed spinach.
Veggie Dream
Mushrooms, spinach, sweet red onions, asparagus and three cheese with roasted pepper sauce. Also includes a side salad
Reservations: Please make your reservations by NOON, May 20, 2013 by emailing or calling Kris Patterson kris.patterson@ars.usda.gov (301-504-0640), or Jeb Taylor taylorjeb@verizon.net (703-845-1839).
Directions:
Driving: From the Washington Beltway Exit 31B S. (Georgia Ave.) go toward downtown Silver Spring (South), about 1.9 miles. When you pass Colesville Rd (Rt29), Ellsworth Drive will be the next Left. To park, go past Ellsworth Drive and take the next left on Wayne Ave. (This is the second left and the second light past Colesville Rd.). Park in the Wayne Avenue Garage. The garage is in the first block and on the left. Eggspectation is in the shopping center on Ellsworth Drive directly behind the Wayne Avenue garage. If you leave the garage after 8pm you do not have to pay for parking at the pay machine when you park. The garage exit gate is always opened after 8PM.
By Metro: When leaving the Silver Spring Metro Train Station at Colesville Rd and East West Highway go north on Colesville Rd for 3 blocks. Turn right on Georgia Ave. Turn left on to Ellsworth Drive (the first left). Eggspectation is in the shopping center on your right.
Photo from the meeting:
---
Your Baltimore-Washington Section Officers for 2012:
Acting Chairman: John Canham, 301-902-4185, john.canham@atk.com
Treasurer: Jeb Taylor, 703-845-1839, taylorjeb@verizon.net
Newsletter Editor: Kris Patterson, USDA, 301-504-0640, kris.patterson@ars.usda.gov
Web page editor: Mike Epstein, 301-447-4568, epstein@msmary.edu
---
Links to other local scientific organizations and conferences of interest:
Chemical Society of Washington, CSW, Local Section of the American Chemical Society
Maryland Section of the American Chemical Society
---
Past Issues of the Baltimore-Washington Section Newsletter (including Historical Events in Chemistry for those months)
---
April/May Historical Events in Chemistry and Spectroscopy by Leopold May, Department of Chemistry, Catholic University
---

Go to the National SAS Home Page
---
Last Modified: May 3, 2013