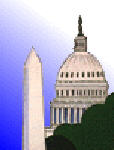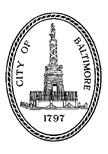 Baltimore-Washington Section of the Society for Applied Spectroscopy
March 2012
In this Issue:
---
Local Section News

It is again time for the Baltimore-Washington section of the Society for Applied Spectroscopy's annual Tour Speaker dinner meeting. This year's speaker is Dr. Fenella France, Chief of the Preservation Research and Testing Division at the Library of Congress. She will be speaking about the application of hyperspectral imaging to characterizing and documenting historical artifacts. Last year's presentation was related to the application of what was once a primarily laboratory technique to remote sensing, this year we will learn about using what was primarily a remote sensing technique to materials characterization in a laboratory or controlled environment.
The dinner meeting will be held Monday, April 16th at Eggspectation in Silver Spring, Md. The cost is $20.00 per person, and the menu is attached below. Reservations with menu selections are requested to assure that there is adequate supply of your dinner selection.
If you have questions or comments about the local section or would like to become more active in the local section please let me know. You can email me with your questions or comments at john.canham@atk.com
John S. Canham, Ph.D.
Acting Chair 2012
Hoping to see you at the April 16, 2012 tour speaker meeting.
---
Meeting Announcements
Monday, April 16, 2012, National Tour Speaker

Fenella G. France, Ph.D., MBA FAIC
Library of Congress
Washington, D.C.

Advanced Spectral Imaging for Non-Invasive Characterization and Long-Term Preservation of Cultural Heritage Materials
Abstract
Hyperspectral imaging was originally developed for remote sensing and astronomical applications, and adaptations of this technology have been of great benefit to the preservation of cultural heritage. This customized spectral imaging system has been used as a tool for non-invasive characterization of cultural heritage. It allows the collection of chemical identification information about materials without sampling, a critical factor for cultural heritage materials. These imaging tools developed for astronomical imaging and remote sensing, have been adapted and customized for the cultural heritage field. The Library of Congress Preservation Research and Testing Division has been developing the application of hyperspectral imaging to the preservation and analysis of cultural heritage materials as a powerful, non-invasive technique with a range of capabilities.
The integrated hyperspectral camera, lighting system and data acquisition process, allows the creation of a standardized capability to collect high resolution images for advanced processing. Integrating imaging with materials characterization supports the development of preservation databases and spatial mapping to enhance the tracking of deterioration changes. A range of case studies will be utilized to discuss the challenges associated with characterizing cultural heritage materials and the creation of a standardized data set for preservation scientists and scholars. These will include maps, historic manuscripts in US history, and representative manuscripts from other cultures including Portolan Charts, L'Enfant Plan of Washington D.C., Jefferson's handwritten draft of the Declaration of Independence, and James Madison debate papers. Modern collection case studies include Herblock drawings and political cartoons, and H.R. Haldeman papers from the Nixon tape erasure investigations. The objects illustrate non-invasive characterization of colorants and substrates, in addition distinguishing deterioration, and detection of non-visible changes due to exhibition and storage. The imaging program includes the development of a spectral reference database, and the integration of data from other non-invasive analytical techniques, to create a full analytical mapping of objects for non-destructive analyses of collection materials.
Fenella G. France is Chief of the Preservation Research and Testing Division at the Library of Congress. She received her Ph.D from Otago University, New Zealand and has research interests that include advanced non-invasive and spectral imaging technologies, as well as anoxic and other storage and exhibition environments for "Top Treasures" such as the Waldseemüller 1507 Map, draft of the Declaration of Independence, drafts of the Gettysburg address and others. An international specialist on polymer aging, she focuses on environmental damage to cultural objects – both traditional and modern media issues. Dr. France was the research scientist for the Star-Spangled Banner project at the Smithsonian Institution's National Museum of American History, and has worked as research scientist on the preservation of World Trade Center artifacts, pre-Columbian mummies and textiles, Ellis Island Immigration Museum, and other cultural heritage institutions. She serves on a range of standards and professional committees for both textiles and cultural heritage preservation, as well as the development of lighting standards for preservation.

References:
Hyperspectral Examination of H.R. Haldeman Papers 2009-2011
Best Practice and Standards in Environmental Preservation for Cultural Heritage Institutions: Goals, Knowledge, Gaps
Hyperspectral Imaging of the Waldseemuller 1507 World Map: The development of hyperspectral imaging and its application to preservation issues
Advanced Spectral Imaging for Noninvasive Microanalysis of Cultural Heritage Materials: Review of Application to Documents in the U.S. Library of Congress
PHOTOS FROM THE MEETING


Date: Monday April 16, 2012
Place: Eggspectation Restaurant, 923 Ellsworth Dr, Silver Spring, Maryland 20910
Time: 6 PM Social Hour,7 PM Dinner, 8 PM Seminar
Cost: $20 (Students $10)
Crab Cake Dinner
A generous 6oz Maryland style jumbo lump crab cake served with steamed vegetables and rice.
Chicken Chesapeake
Sautéed tender chicken breast with jumbo lump crab meat, topped with an imperial sauce. Served with buttered noodles.
Maple Glazed Ribeye
14oz U.S.D.A. choice Ribeye grilled to your liking topped with our unique maple glaze. Served with red potatoes and steamed vegetables.
Crab Salad
Tossed mixed greens in our house vinaigrette, grape tomatoes, cucumbers and jumbo lump crab meat.
Parmesan Crusted Chicken
Tender 8oz chicken breast Dipped in egg whites and Flour then coated with Grated parmesan cheese pan Fried and served on a bed of Baby spinach and sliced Tomato with a touch of our Balsamic vinaigrette dressing Served with linguini marinara
Reservations: Please make your reservations by NOON, April 6, 2012 by emailing or calling Kris Patterson kris.patterson@ars.usda.gov (301-504-0640), or Jeb Taylor jeb.taylor@fda.hhs.gov (301-796-0026).
Directions:
Driving: From the Washington Beltway Exit 31B S. (Georgia Ave.) go toward downtown Silver Spring (South), about 1.9 miles. When you pass Colesville Rd (Rt29), Ellsworth Drive will be the next Left. To park, go past Ellsworth Drive and take the next left on Wayne Ave. (This is the second left and the second light past Colesville Rd.). Park in the Wayne Avenue Garage. The garage is in the first block and on the left. Eggspectation is in the shopping center on Ellsworth Drive directly behind the Wayne Avenue garage. If you leave the garage after 8pm you do not have to pay for parking at the pay machine when you park. The garage exit gate is always opened after 8PM.
By Metro: When leaving the Silver Spring Metro Train Station at Colesville Rd and East West Highway go north on Colesville Rd for 3 blocks. Turn right on Georgia Ave. Turn left on to Ellsworth Drive (the first left). Eggspectation is in the shopping center on your right.
---
Your Baltimore-Washington Section Officers for 2012:
Acting Chairman: John Canham, 301-902-4185, john.canham@atk.com
Treasurer: Jeb Taylor, FDA, 301-796-0026, Jeb.Taylor@fda.hhs.gov
Newsletter Editor: Kris Patterson, USDA, 301-504-0640, kris.patterson@ars.usda.gov
Web page editor: Mike Epstein, 301-447-5376 x5568, epstein@msmary.edu
---
Links to other local scientific organizations and conferences of interest:
Chemical Society of Washington, CSW, Local Section of the American Chemical Society
Maryland Section of the American Chemical Society
---
Past Issues of the Baltimore-Washington Section Newsletter (including Historical Events in Chemistry for those months)
---
April/May Historical Events in Chemistry and Spectroscopy by Leopold May, Department of Chemistry, Catholic University
---

Go to the National SAS Home Page
---
Last Modified: April 16, 2012